I loved Bayonetta: from the moment I've seen the initial trailer I knew that it's a game for me and I never regretted buying X-Box and wide-screen TV to be able to enjoy it fully, but that's something for a separate post.
However, one of the things about Bayonetta that appealed to me the most was the design: inhumane proportions aside, I loved the two main characters, hence no surprise I was really excited about the action figures Play Arts Kai released as they are well known for how detailed their products are.
Unfortunately, I was about to find out what else they've became knows for recently: extremely fragile designs that fall apart in your hands.
Jeanne
I ordered my Jeanne on sale here in NL while Bayonetta was long since sold out (silly me, I missed her), but quickly got myself the namesake heroine as well on eBay (don't ask about the price… way too much!).
Initially I planned to wait with un-boxing Jeanne until her witch sister arrives, but (luckily) I gave in and opened her one slow evening (just before return period run out) to get totally crushed: her right leg has fallen of as soon as I laid my hands on her… I cursed a bit, then some more, then tried to fit it into place but the ball hinge would not match.
Finally, resigned, I packed her back into her box and returned her.
A week later I got my replacement back and took her out of the box… her left leg fell out.
Seriously? Yes. Seriously.
This time the hinge accepts the leg back, though it keeps on falling out, but I will keep her.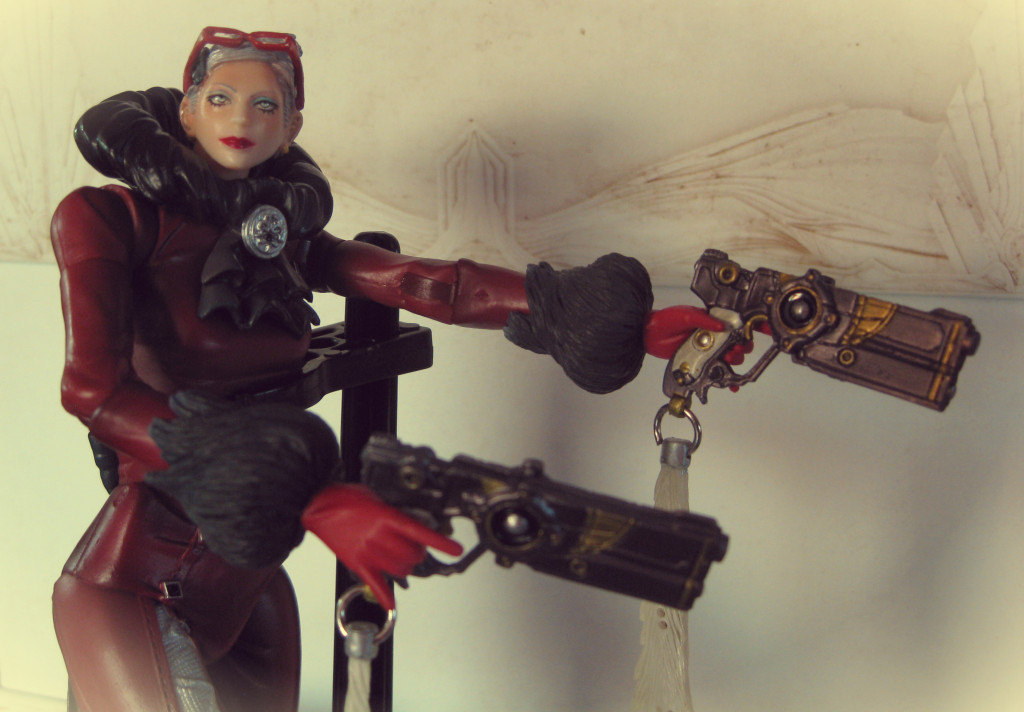 The figurine itself is amazingly detailed. As an avid Bayonetta fan, I loved how I could recognize all those small design details I remembered from game.
Unfortunately, her heel-pistols do not fit in and as much as I can judge, the could never have fir because of extra ridges on the barrels, they'd have to be sanded down… I doubt I'll go that way though.
Bayonetta
My experience with Bayonetta figurine was better, even though she had a rockier way home: all the way from China, in a non-mint box (not open, but a bit crushed).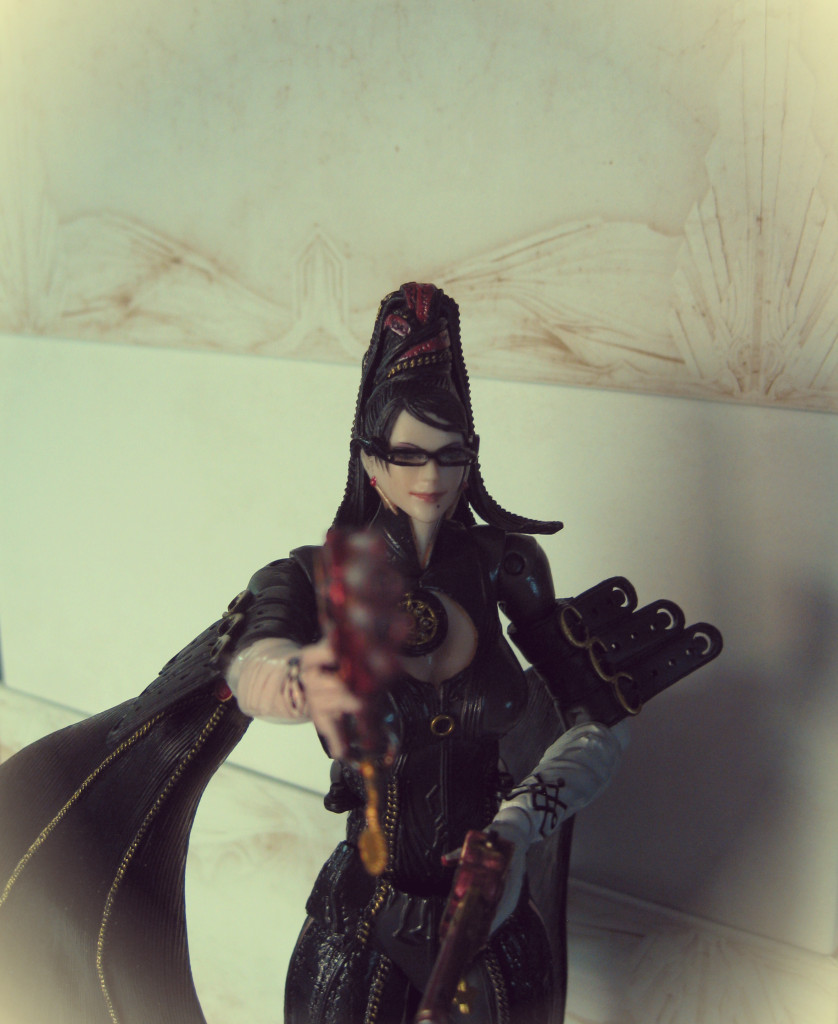 So far, none of her limbs has separated and her heel guns fit perfectly as well and the details are amazing too (you can see all the 4 tokens on her pistols!).
Posability seems pleasing, though after my experiences with Jeanne I am reluctant to try anything crazy.
The girls look great together. I've put them on some Monster High stands and managed to create a small stand-off scene in my display case, without dismembering Jeanne.
Still, the disappointment remains. I hoped to carry them around in a sort of "Jeanne and Cereza around the world" series(or at least, around the EU), but that's not going to happen given their… condition.
Summary
It's really, really disappointing to have these two amazing figures and be too afraid to do anything with them apart from putting them on a doll stand in a display case…
The only reason why I don't regret buying them is because the details are so amazing, which kind of makes it up for a "display case specimen", if you're a fan.
However, if you like to actually pose your figurines a lot, you might want to reconsider getting any of these.
Maybe releases for Bayonetta II will be better?